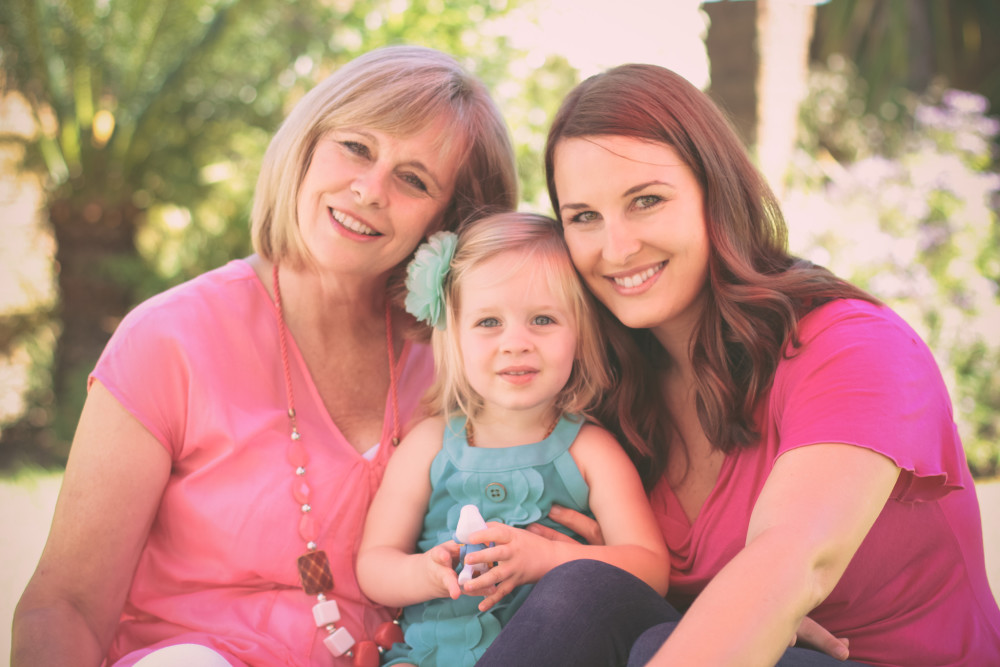 Article as featured in TimeOut Dubai I March 2015 Edition (page 57)
Big on Children's, Super Granny, Andalene Salvesen travels the world as a speaker and parenting coach. She is a mother of four and a proud grandmother of nine. She is the author of the book "A Brand New Child in 5 Easy Steps", as well as co-author of "Raising Happy, Healthy Children".

She was the owner and principal of a school in Cape Town, South Africa for 8 years. Armed with her own experience as stay-at-home mom and an unmatched passion for children, she decided to compile a parenting seminar that combines extensive knowledge and valuable practical experience. She has been presenting this course for more than 16 years in a variety of venues and locations. Out of this, arose the need for families to have personal one on one attention for their particular needs. For the past 10 years, she has therefore also helped families by coaching them through tantrums, as well as sleeping, eating and discipline problems in the privacy of their own homes. This has earned her the title of Super Granny!
Permission to Parent: From Cradle to Empty Nest
In their book, "Raising Happy, Healthy Children", Andalene Salvesen (Big on Children's Super Granny) and Sally-Ann Creed (a qualified Clinical Nutritionist) address a myriad of topics, including what has been dubbed the "Permission to Parent" series, which addresses everything, from effective time-outs, to incentivising good behaviour, as well as sensory issues and diet.
In short, Andalene summarises the thoughts behind developing this series, as follows:

"I have found that some adults do not feel they have the right to parent their children. They feel guilty when giving their children instructions or enforcing any kind of rules. However, when a child is treated like an adult with too many decisions and choices, he tends to feel overwhelmed and angry. When parents take back their rightful place of being the one in charge, children tend to relax and go about their business while acting their age. If an employer disproportionately increased your responsibilities and continued to change the rules according to his moods, you would also feel angry, frustrated and insecure".
Our purpose is to empower parents and transform families through establishing and building good character traits in your children, teaching them the value of delayed gratification, and to equip parents with practical tools to achieve these parenting goals. The more tools you have, the better equipped you are as a parent to choose the most appropriate one.
One of these tools is the enforcement of what has become known as a time-out/corner time.
What are time-outs?
A time-out involves temporarily separating a child from an environment where inappropriate behaviour has occurred, and is intended to remove positive reinforcement of the negative behaviour. It is the method to successfully train a young child to respect the authority of his parents, and when done correctly, it does not break the spirit, but rather shapes the will into a respectful, obedient, happy, humble and teachable child.
Using time-out effectively and consistently encourages the child to develop the skill of delayed gratification. When we apply time-out, children are placed in time-out for an age-appropriate period of time and are given an opportunity to have a period away until they are ready to have a changed attitude before they can join again in a social setting. Looking ahead, using time-out as an adult has multiple benefits as well: Taking yourself out of a potentially explosive situation and resuming the discussion when you feel better; taking time to think through an issue before making an impulsive decision; time-out to think before responding inappropriately to a remark.
While time-outs, rewards and consequences are the most effective means of correction in the earlier years, generally at around six years of age we move on to the next age-appropriate form of discipline, namely natural consequences. These happen organically after and as direct result of unwise choices.
As a parent, how do start I enforcing time-outs?
Andalene suggests a five-step plan that is discussed in detail in her book and can be summarised as follows:
Recalibrating the role of the parent – "I am back in the driver's seat, I have the right to be in charge"
Defining predictable boundaries – "If you choose to do that, then this is what will happen"
Activating the rules of engagement – "You didn't listen", instead of "you are naughty"
Realigning the relationship – "I know you are disappointed, but next time I am sure you will make better choices"
Maintaining the new status quo – "From now on, my yes is yes and my no means no"
Where can I learn more?
Andalene will be travelling in and around Dubai from 7 to 31 March 2015 during which time you can book her for a 2-hour group talk, a 3-hour home visit or an evening workshop at your school or parenting group.
Andalene can be booked for a 2-hour group talk, a 3-hour home visit or an evening workshop at your school or parenting group.
Available talk topics include: Diet and Discipline; Bullies, Bullied and Bystanders; Punishment versus Discipline; Shaping the Will without Breaking the Spirit; Creating Peace in the Home; Sibling Rivalry; Healthy Lunch Boxes; Grandparents and In-Laws; Healthy Boundary Setting; Tweens to Teens – Preparation for Adolescents; Training Parents of Teens; Boundaries and Discipline for the Single Parent; Diet, Routine & Discipline – From Baby to Toddler Years; Beginning with the End in Mind; Temperaments – Understanding Uniqueness; Permission to Parent; Building Self-Confident Children.
For more information and bookings, contact:
Pernille Müller Holberg
Dubai Client Relations and Bookings
Email: pernille@supergranny.me
Tel: +971 55 343 5937
Jenni Noel
South Africa Client Relations and Bookings
Email: jenni@munchkins.met
Tel: +27 +27 74 807 8580
Also be sure to visit our website and social media pages for some great tips and resources:
Website: www.munchkinsparenting.me
Facebook: https://facebook.com/Munchkins.me
Twitter: @SuperGrannySA
Pinterest: https://pinterest.com/Munchkinsme/
Share This Story, Choose Your Platform!