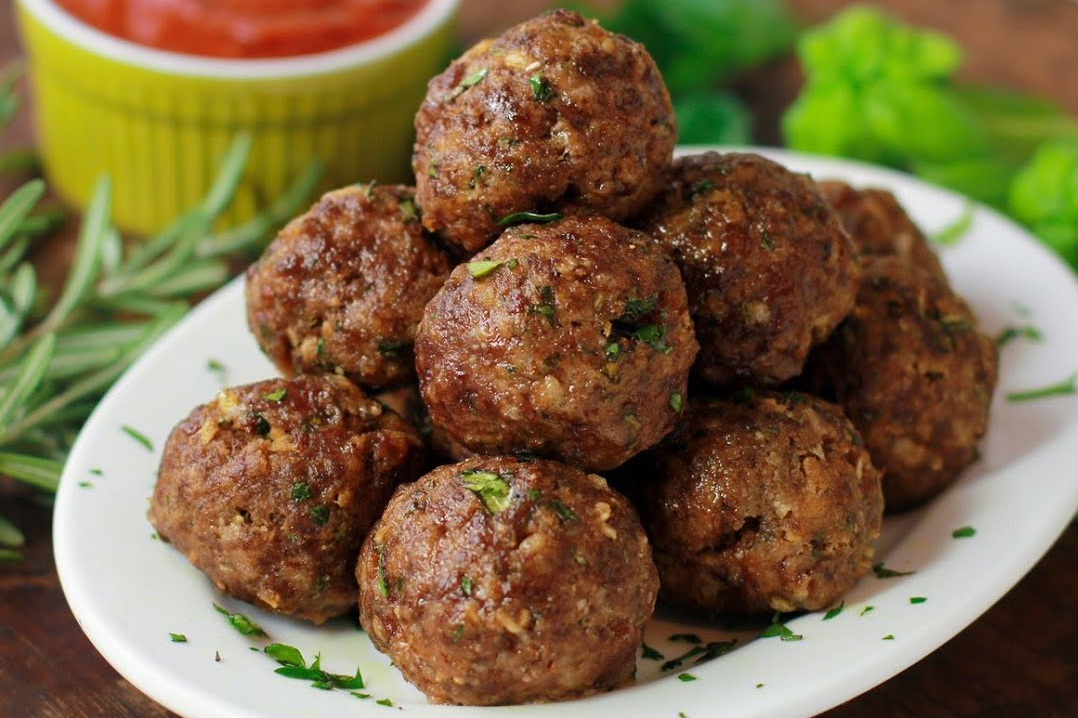 After dinner, save the leftovers for tomorrow's lunch boxes!
Ingredients:
1 grated carrot
1 medium onion- grated
1 clove of garlic – crushed
250gr free range beef mince
1 grated baby marrow or a handful of finely chopped spinach
1 heaped tablespoon dried parsley
1 heaped tablespoon Italian herb mix
1/2 small apple – grated
1/4 stock cube (MSG free)- crumbled
2 tablespoons corn crumbs or rye bread crumbs
1 free range egg- beaten
Method:
Fry first 3 ingredients in a bit of real butter, coconut oil or extra virgin olive oil. Put aside to cool
In a mixing bowl, mix together all the remaining ingredients except the egg
Now mix in the cooled down fried ingredients and lastly, mix in the beaten egg
Roll the mix into 12 meatballs
Fry the meatballs with the lid on, gently turning the balls intermittently until cooked through or place them on a non-stick baking sheet and put it in the oven in 220 degrees for 20 min.
Share This Story, Choose Your Platform!