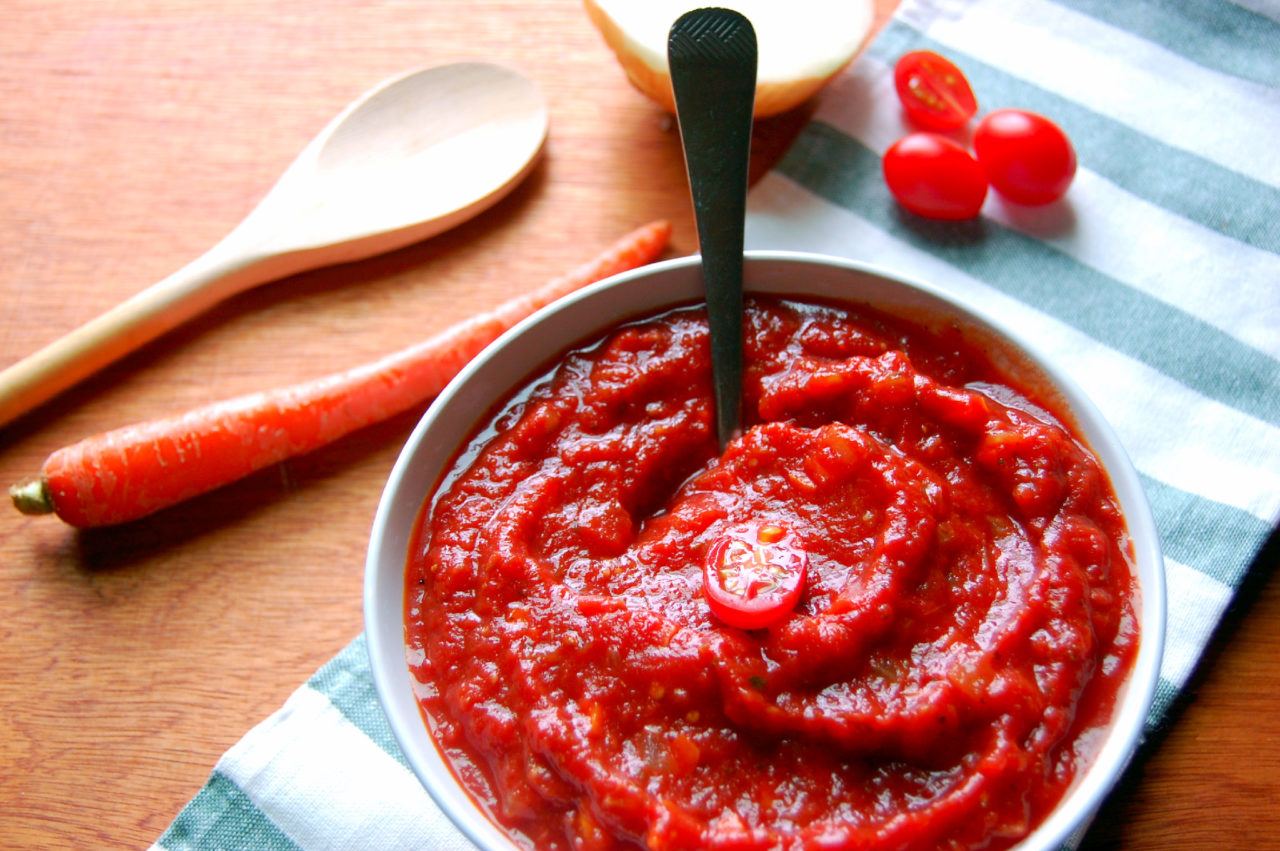 This one is great for really picky eaters and can be used as a topping for pizza (try a gluten-free base) or as a sauce for spaghetti bolognaise or chicken and rice.
Ingredients:
2 Tablespoons light olive oil
1 garlic clove, crushed
1 medium onion, peeled and finely chopped
100 g carrots, peeled and grated
50 g courgette (baby marrows), grated
50 g button mushrooms, sliced
1 teaspoon balsamic vinegar
400 g passata (ready-sieved tomatoes)
1 teaspoon soft brown sugar
1 MSG free vegetable stock cube, dissolved in 400ml water
A handful of fresh basil leaves, torn
Salt and freshly ground black pepper
Method
Heat the oil in a saucepan, add the crushed garlic and sauté for a few seconds
Add the onion and sauté for a further 2 minutes
Add the carrots, courgette and mushrooms and sauté for 4 minutes, stirring occasionally
Add the balsamic vinegar and cook for 1 minute
Stir in the passata and sugar
Cover and simmer for 8 minutes
Add the vegetable stock and cook for 2 minutes, stirring continuously
Add the basil and season to taste
Transfer to blender and blitz until smooth
I portioned mine into smaller servings and stored them in the freezer in zip lock bags for later use. Just remember to take it out to thaw on the morning you plan to use it.
Share This Story, Choose Your Platform!