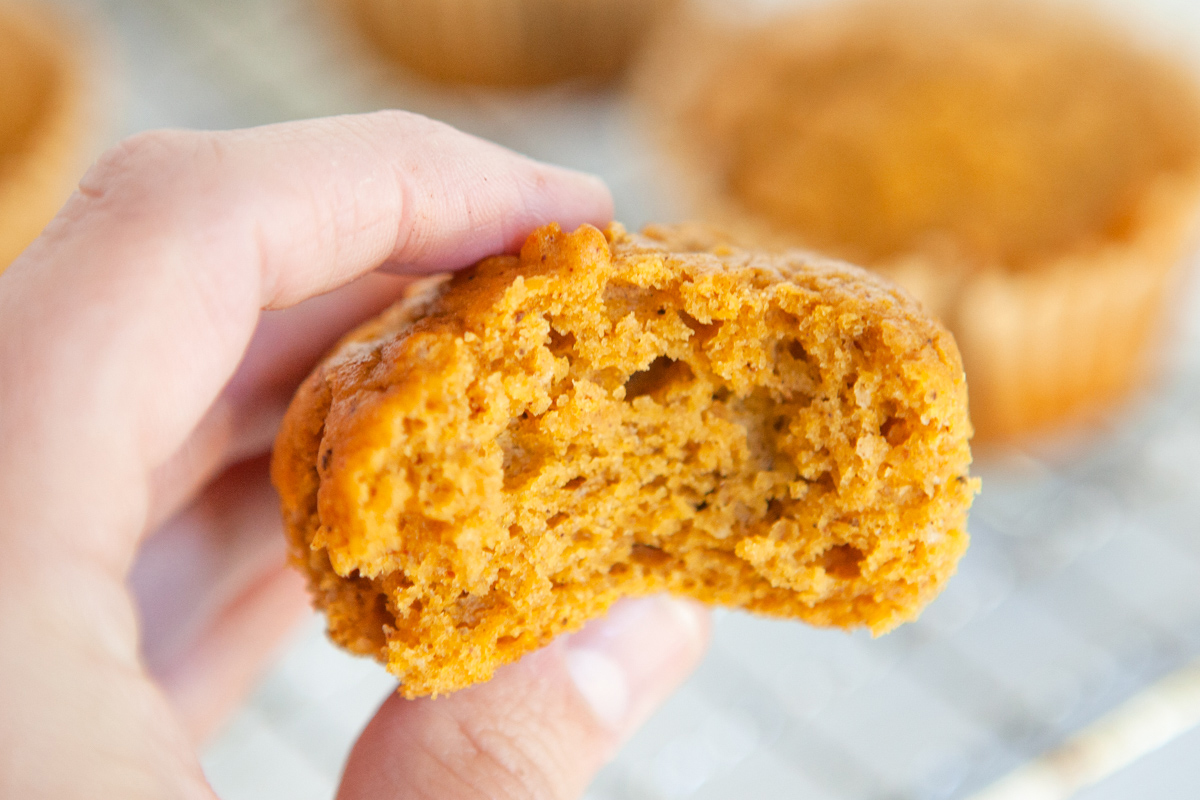 Spicy Pumpkin Muffins
(Makes 12)
What you need:
1⁄2 cup Creeds organic coconut flour
1⁄2 cup Creeds tapioca flour
1⁄2 t baking soda
1⁄2 t Creeds baking powder
1⁄4 t salt
1 1⁄2 t Creeds ground cinnamon
1⁄2 t freshly grated nutmeg
1⁄2 t ground cloves
1⁄2 c melted butter (or coconut oil)
2/3 cup – 1 cup Erythritol or Xylitol
3 eggs
1 cup pumpkin puree (from your left-over pumpkin)
1 tsp vanilla extract 
extra cinnamon and sweetener of choice for sprinkling on top
What you do with this:
1. Preheat your oven to 180oC and line a standard size muffin tin with paper muffin cups.
2. In a medium bowl, whisk together the coconut flour, tapioca flour, baking soda, powder, spices and salt.
3. In a large bowl, whisk together the butter, sweetener of choice, eggs, pumpkin, and vanilla.
4. Pour the dry ingredients into the wet and whisk to combine.
5. Place portions into the muffin cups.
6. Sprinkle the top of each muffin with more sweetener and cinnamon and it'll bake into a nice
crunchy topping. Bake until puffed and cooked through, about 25-30 minutes.
Share This Story, Choose Your Platform!