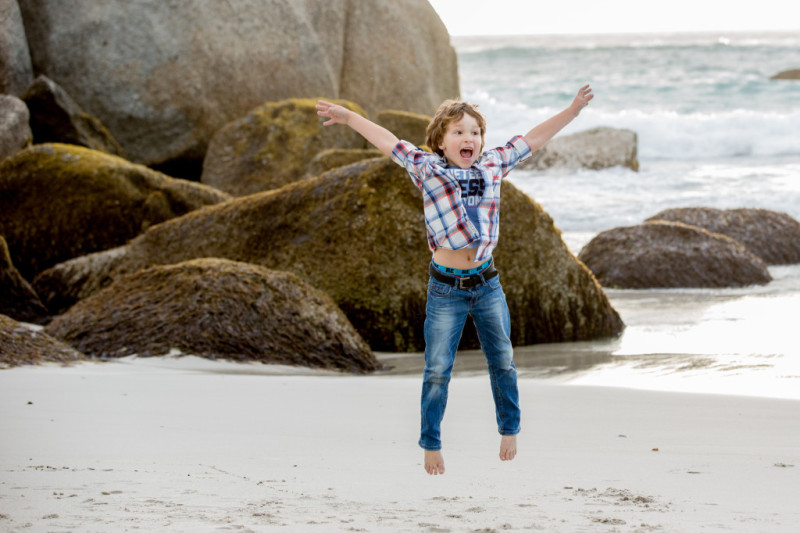 I never really ''got'' all the ''new-year, new you'' banter. Don't get me wrong. Having goals (or resolutions, as we call them around new-year) are fine, even necessary. But there is a distinct difference between goals and habits.
I recently read a very enlightening article by a guy called Mark Manson, aptly titled: Your Goals are Overrated.
I will try to summarise his entire argument in two sentences:
According to him goals are a 'one-time bargain', whilst habits are an 'investing' mind-set.
In short, goals are the grandeur visions of where you want to be, whilst habits are the everyday vehicles that will get you there. Goals sound glamorous, whilst habits are the geeky underdogs, because goals make you focus on the end-result, whilst habits are the daily repetitive, seemingly boring actions you need to take to achieve those goals.
For example
Let's say your goal is to teach your child to make good decisions when it comes to their daily nutrition. You have this vision (read goal) of them going to the fridge for a snack and choosing carrot sticks and celery with almond butter to nibble on as opposed to flavoured crisps and biscuits. I can hear you going ''yeah right, like that's ever going to happen.'' And the truth is that it probably won't, unless you start instilling healthy habits in them. One of Andalene's favourite sayings is that 'morals (or in this case habits) are caught, not taught.'
The first piece of advice I can give you is therefore to mirror healthy habits to your kids by making small lifestyle changes to the way your entire family views and consumes food. For some reason the ''new-year'' always seems to be a great starting block to do this, but DO NOT let the fact the January has already passed put you off!
Starting ANYWHERE is better than getting NOWHERE!
Baby steps
But let's not throw out the baby with the bathwater (or in this instance, the pantry).
Firstly, kids don't take too well to major and sudden changes, so it would be counter-productive to all of a sudden offer kale chips and plain, full fat Greek yoghurt for lunch when they are used to store brought mini pizzas, two-minute noodles (PLEASE, for the love of all things nutritious, DO NOT feed your kids two-minute noodles) and the like.
Secondly, there is no use throwing out your entire pantry and starting from scratch when you have no idea of where to start when it comes to nutritious options.
The key is to introduce healthier options gradually and educating as well as empowering yourself in the process. Yes, it is often a steep learning curve, and no, it won't happen overnight (which brings me to my next point).
Planning is key!
We all lead busy lifestyles, which is all the more reason to ensure we nourish ourselves properly and plan ahead.
Whether you are a home executive, or work full-time, you won't be able to offer healthy options without a bit of research and planning! I recently spent two weekends planning and precooking some healthy freezer meals to make life easier on those so-rushed-you-can-hardly-come-up-for-air-days! Did it suck? No, actually (well not entirely). Am I so glad and super proud of myself for doing it? A resounding YES!
And once the oven is running, you may as well cook up a storm and save on electricity in the long run! How very organised and thrifty of me (pats herself on the back). I managed to make lamb stew, tuna bake, hidden tomato sauce, curry mince, some tropical pops and banana flapjacks – all in one weekend (honestly NOT bragging, just saying – not bad for someone who abhors being in the kitchen for longer than it takes to make a cup of coffee).
Make it fun!
Let's face it. Not all of us (including myself here) are domestic goddesses and some find the prospect of cooking for two minutes, much less and entire afternoon, a schlep of note. Chances are however good that, if you involve dad and the kids (especially preschoolers) in the planning and execution stages, that they will be more willing to eat it come serving time.
Healthy does NOT need to boring or bland! On the contrary! Check out some of the recipes I tried this weekend down below.
The next project on my bucket list is to start my own herb garden (inspired by Suzelle DIY). If parsley can survive my lack of green fingers, I can go on to veggies, and who knows, by the end of the year I may be able to harvest my own fresh herbs and veggies (and once again save, save, save)!
It's all about balance!
Look, I am not saying your kid should never eat chocolates and sweet treats again. For me it's about balancing the scales in such a way, that they come to prefer and see healthy eating as the norm, whilst some moderate unhealthy snacking is reserved for the odd birthday party or weekend indulgence.
Start by replacing one or two snack items you would usually purchase with some standard healthy ingredients, like:
• Coconut oil
• Almond milk (sugar free)
• Coconut flakes
• (Real) butter
• Nuts
• Wheat free flour
• Honey
• Seeds
• Green veg
And if you are STILL not convinced that this isn't the route to go, take a look at this blog on Nutrition and Development (the Toxic Facts). If that doesn't scare you into first gear, nothing will and I've wasted 928 words on you already.
Feeling a bit lost?
At first it will feel like drudgery, but the more you introduce healthy ingredients into the food you are preparing, the easier it will become, until you will come to a stage where you won't be able to believe that you ever did it differently. And this is when your habits will turn into goals achieved!
If you have no idea where to start, Raising Happy, Healthy Children is a good book to begin with! Written by clinical nutritionist, Sally-Ann Creed and international parenting coach, Andalene Salvesen, this book is designed to be a quick-reference, practical guide for common discipline and diet dilemmas and also contains some delicious age-appropriate healthy recipes to try out! For more information on how to order this book, please visit our website here.
Munchkins is a powerful resource to assist you with every step of the parenting journey. We believe in empowering parents with the right tools to transform family dynamics and offer a range of practical solutions for your family. This includes providing Parenting Coaching (home visits, coffee consultations and Skype Sessions), Healthy Lunchbox Sessions, as well as Online Parenting Courses and Parenting Talks with simple and easy to apply advice for all ages.
Share This Story, Choose Your Platform!