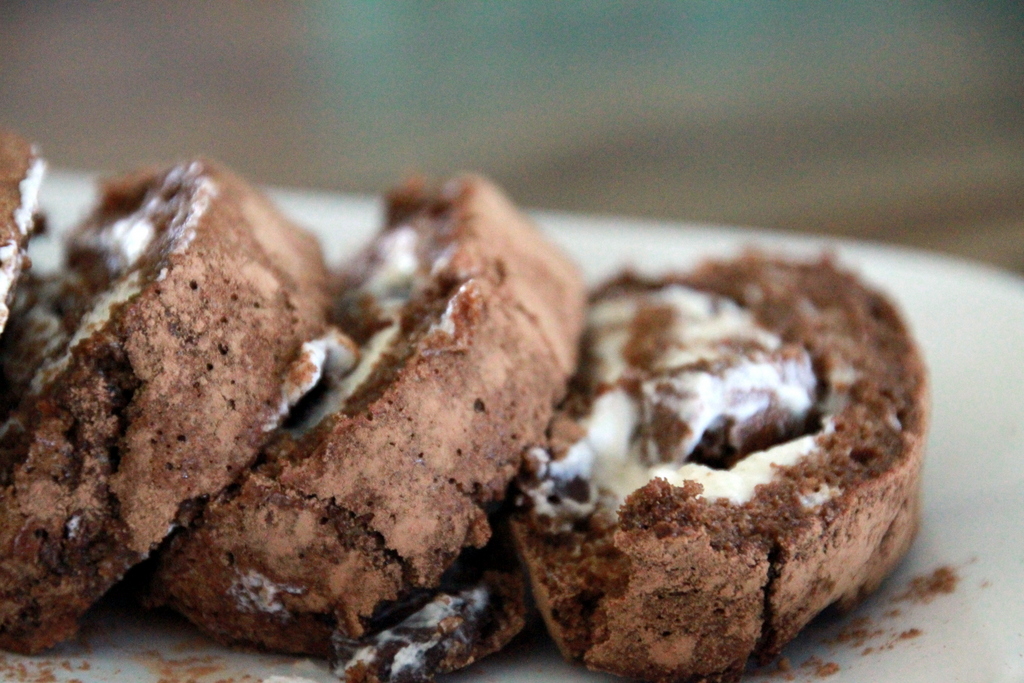 Believe it or not, this Swiss roll is so nutritious, Andalene says you can even serve it for breakfast (the kids will of course think that is a GREAT idea)!
INGREDIENTS
½ cup semisweet chocolate, melted
5 large eggs, separated
¾ cup coconut sugar (or xylitol)
3t unsweetened cacao powder
1 cup heavy cream
1tsp raw honey or maple syrup
METHOD
Preheat oven to 180 Celsius – adjust rack to the middle
Using a pastry brush, oil a 15" X 10" swiss roll tin
Place a piece of unbleached parchment paper on top and then oil again (this will ensure cake does not stick to pan)
Place egg yolks and ¾ cup sugar in a mixing bowl and beat at high speed with an electric or standing mixer for 3 minutes or until the mixture is thick and pale yellow
Whisk the egg mixture into the chocolate
Beat egg whites at high speed with an electric mixer until stiff peaks form; fold into chocolate mixture
Pour the batter onto prepared baking sheet and spread evenly using an off-set spatula
Bake for 15 to 18 minutes or until puffed
Remove the cake from the oven and place a damp kitchen towel over the cake in pan
Cool completely on a wire rack, about 30 minutes
Remove the damp towel. Place a 20" x 15" piece of parchment paper on work surface
Dust cake with cocoa, and invert onto parchment paper. Carefully peel parchment paper from top of cake
Pour the cream and honey into a mixing bowl and whisk until stiff peaks form
Spread cream mixture over top of cake, leaving a 1" border on all sides. Lift and tilt parchment paper at 1 short side, and carefully roll up cake, jelly-roll fashion, using parchment to lift and roll cake
Wrap rolled cake in parchment paper, and place on a serving platter
Chill 2 to 8 hours
Remove and discard parchment – serve cold
Share This Story, Choose Your Platform!