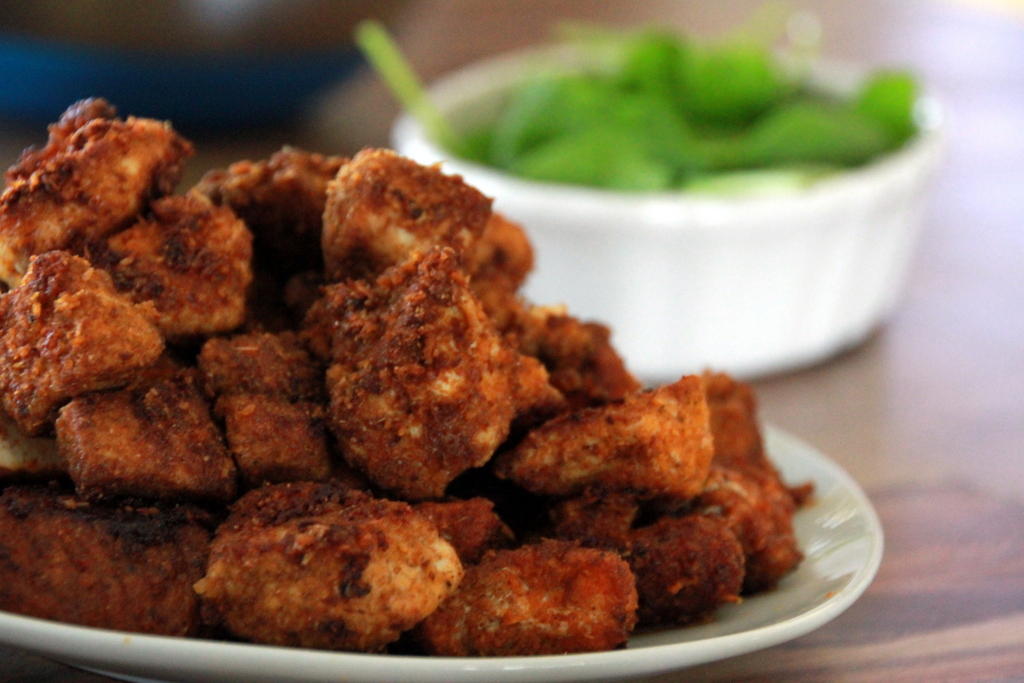 Use as a lunchbox filler with a fresh dip. Perfect filling for gluten-free wraps!
INGREDIENTS
Chicken breasts, diced into nuggets
Seasoning (like paprika, cumin, turmeric, salt and pepper)
Lemon juice
METHOD
Mix together any seasoning you like in a Ziploc bag or plastic lidded container
Cover chicken nuggets in the mixed spices by shaking the Ziploc bag or container
Shallow fry in coconut oil (don't overcook) or oven bake
Sprinkle the cooked nuggets with lemon juice
Share This Story, Choose Your Platform!